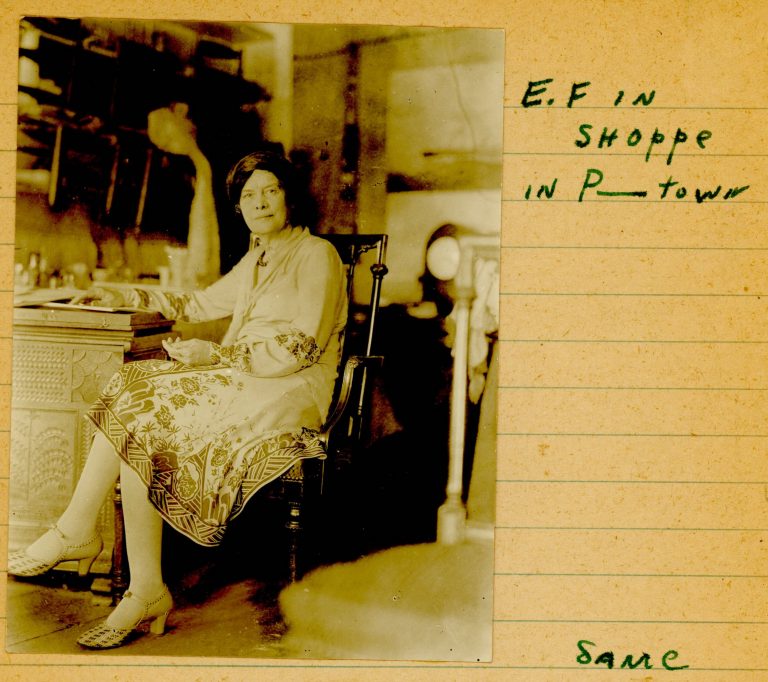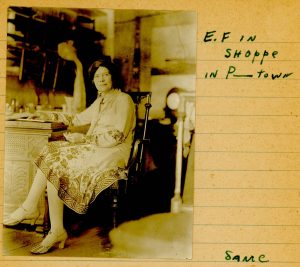 A side line of Elisabeth's–and every freelance activist needs a second gig–was selling antiques. When she was on the road, she carried some watches to sell. One specialty was seriously old pocket watches (the size of a baseball), and also creating rings out of the ornate watch cocks from fancy watches. Elisabeth had a store* on Commercial St. in Provincetown for many summers in the 30's and she clearly had a talent for displaying her wares to eager tourists and when pressed, creating a provenance for an item.
One item that definitely had a fascinating provenance and was something of a legacy in my family was the "Wishbone Ring" My mother wore the original gold ring given to her by EF, her favorite aunt, until it was paper thin and broke. My aunt Elizabeth, named for her aunt, had a silver version that she was given. My cousin, Jane Vandebogart, designed her wedding ring based on the design. And I have worn one of the silver iterations for decades.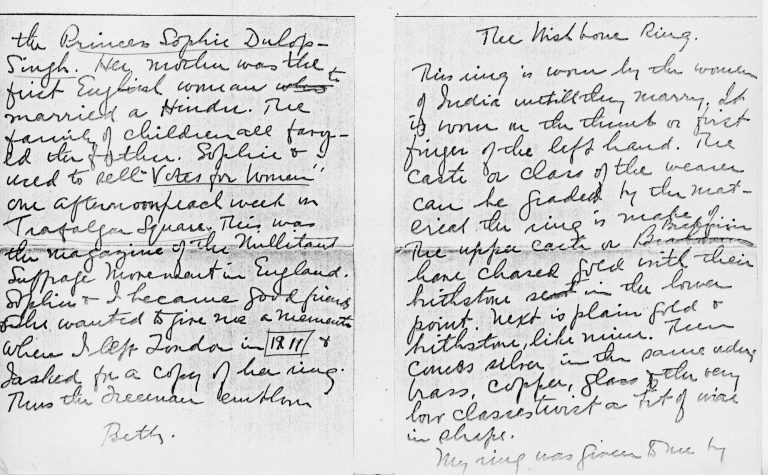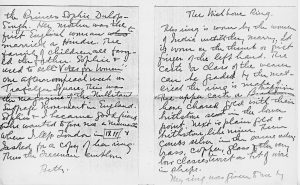 The story that Elisabeth told goes like this: She and a young woman named Sophia sold suffrage papers in Trafalgar Square  for a long time and became close. The woman was of royal blood in India where she was born of an aristocratic British mother and father who was a Prince. When Elisabeth decided to leave for America, her friend wanted to give her a memento and Elisabeth asked for a copy of an unusual ring that Sophia wore on her index finger. It was a sign of eligibility for marriage, and apparently the material that it was made from indicated your caste, gold being the highest and wire might signify the lowest caste. (Castes, which were supposed to be job related, were abolished after India became independent though prejudice persisted.) Elisabeth had the rings copied in gold and silver, and subsequently gave them to her nieces.
In a letter to her niece Elizabeth Freeman or "Betty II" as she referred to her, EF set out the story of the Wishbone Ring (see original):
This ring is worn by the women of India until they marry. It is worn on the thumb or first finger of the left hand. The caste or class of the wearer can be graded by the material the ring is made of. The upper caste or Brahmin have chaced gold with their birthstone set in the lower point. Then comes silver, in the same order, brass, copper, glass, and the very low classes twist a bit of wire in shape. My ring was given to me by the Princess Sophie Dulop-Singh (sic). Her mother was the first English woman to marry a Hindu. The family of children all favored the father.** Sophie and I used to sell "Votes for Women" one afternoon each week in Trafalgar Square. This was the magazine of the Militant Suffrage Movement in England. Sophie and I became good friends and she wanted to give me a memento when I left London in 1911 and I asked for a copy of her ring. Thus the Freeman emblem. –Betty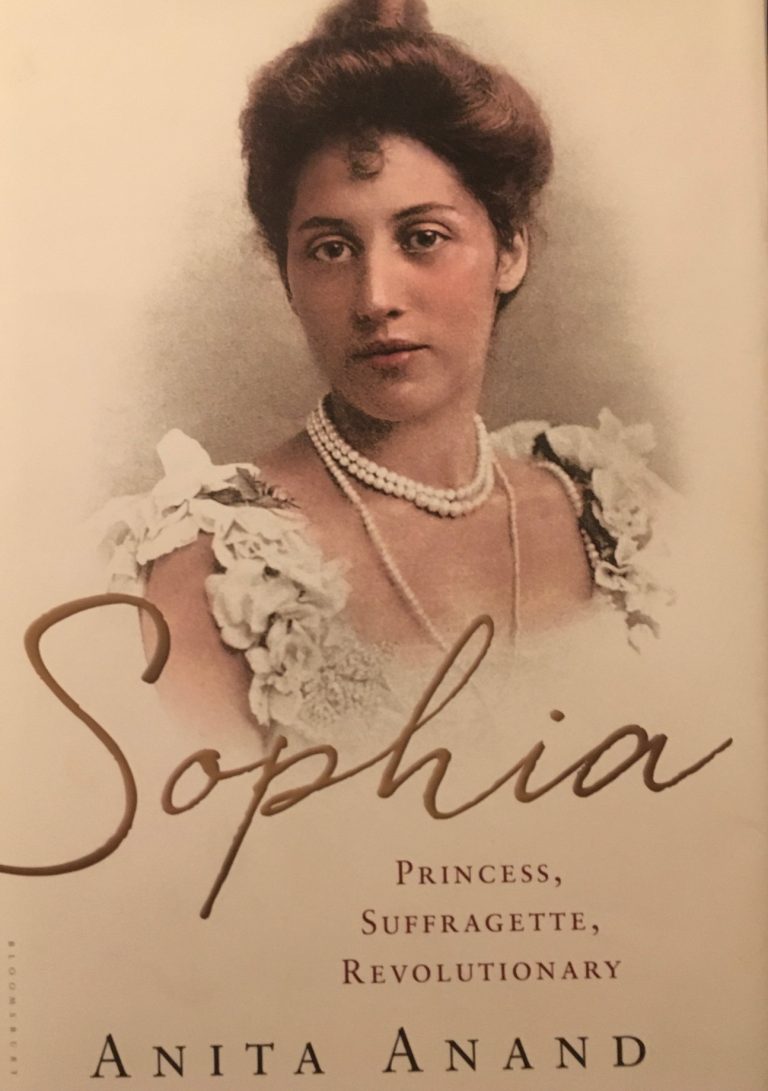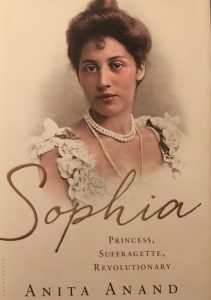 Well, this story surfaced again. Several years ago I corresponded with Anita Anand, a British TV journalist who was researching a relative Sophia Duleep Singh, who was indeed a Sikh princess, raised in court in England. She was a goddaughter of Queen Victoria and her father, a Majarajah whose kingdom was plundered by British colonials, created a Moghul estate in England with roaming tigers and birds native to his homeland. Sophia became a revolutionary, championing independence for India and especially, for women's suffrage. Anand chronicled the story in a book, Sophia: Princess, Suffragette, Revolutionary. Elisabeth appears on p. 254, not about rings or selling newspapers, but in a testimonial about a violent encounter with the police during one of the many deputations of women trying to take their case to the government.  On this day, the suffragettes braved the attacks for 6 hours. Sophia screamed at a policeman to make him stop assaulting a fellow protester and made a complaint against him. Elisabeth tried to intervene between a policeman and Mrs. Cobden-Sanderson, who was getting beaten. She testified, "(He) addressed his attention to me, giving my arm and hand a sudden twist and turning his own arm down, so that I found myself on my knees and was kicked in the abdomen, and also in the back…" Comrades in Arms, indeed!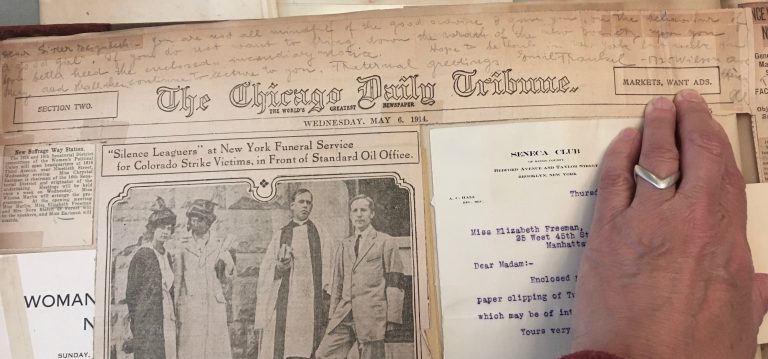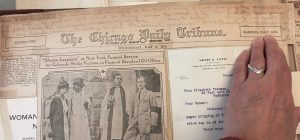 The reason this story comes back to me, is that, sadly, I lost the ring recently, the one piece of jewelry I wore and a link to our family history. So, invoking St. Anthony and all that, I hope to see it again, but at least this history is mine to keep.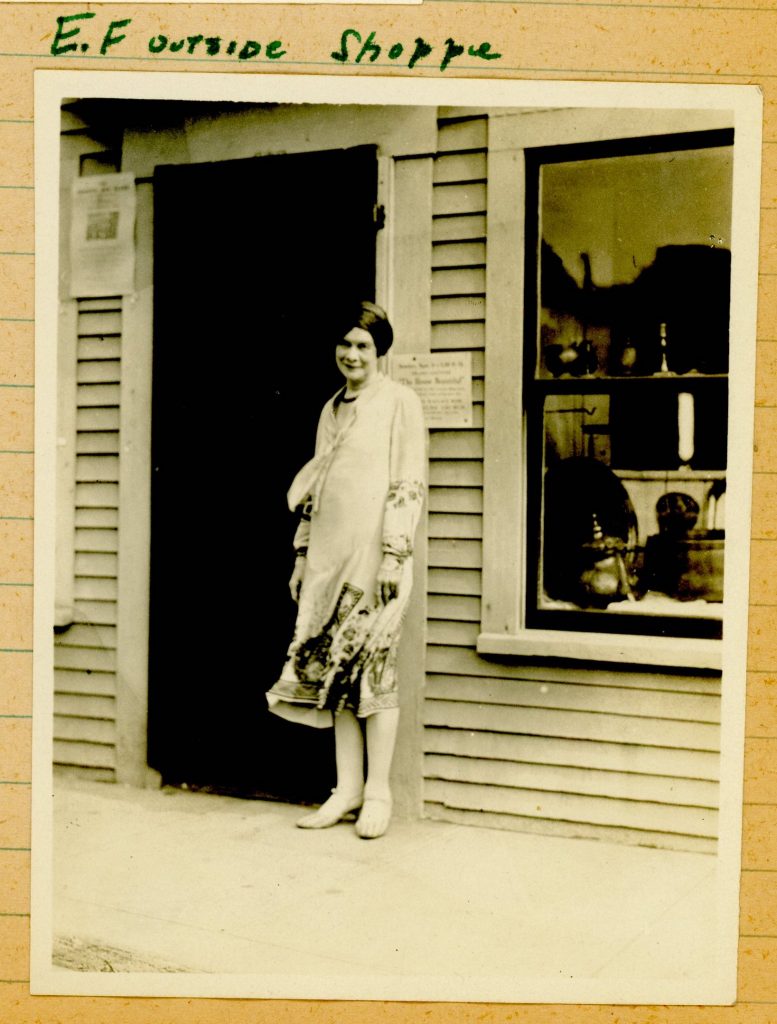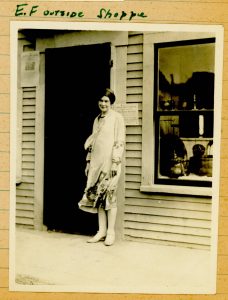 *Her antiques store was called Ye Olde Pilgrim Shoppe and is now Kitchen Essentials in Provincetown.
**Note the ingrained racism of colonial British. To our eye, Sophia looks the picture of an English Rose but at that time they were aware of every nuance of skin tone, not to mention class.
Anita Anand, Sophia: Princess, Suffragette, Revolutionary,  Bloomsbury Paperback 2015