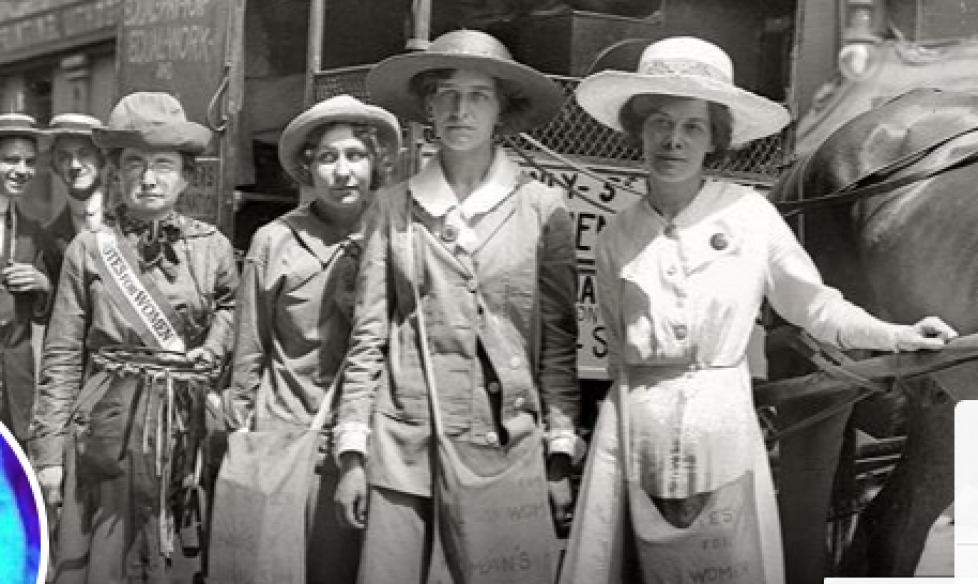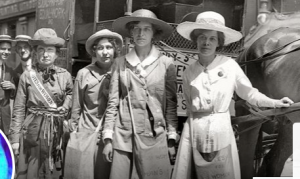 I've become expert at spotting an image of Elisabeth Freeman from even the grainiest of old photos, but there is another figure that always pops out at me: Ida Craft, better known as Colonel Ida Craft. She is the square faced serious one that you might mistake for an earlier crusader against the evils of alcohol, chopping up bars with Carry Nation. (Is that where we get the adjective "battle-ax" when applied to a woman?) In point of fact, she was a member of the Women's Christian Temperance Union.
Craft was a friend and comrade of Rosalie Jones, the Long Island heiress and suffrage activist who also had many a jaunt with Elisabeth Freeman. In December of 1912, Rosalie had the idea of a publicity stunt to capture the attention of the media—a suffrage hike, sufficiently long to get sustained attention in the press, and to win admiration for their endurance. The first person she called was Ida Craft, who within the week, organized the details and recruited three dozen marchers and support people, including a press person, a bugler, supply vehicles, and a scout car.
Ida Craft was that kind of girl—she got stuff done. One of those indispensable people that don't get much credit and are invariably cast as "second in command." Military imagery was popular with the press (then as now) but the suffragists walked a razor thin edge about militancy. British suffragettes were engaged in throwing stones, getting arrested, being force-fed. American suffs didn't want to seem so militant as to scare away voters or the more moderate in their ranks. They were happy to use words like "army," "campaign" and "march" but they cast themselves as "Pilgrims," releasing doves to assure the public of their peaceful intentions. Still, Rosalie was dubbed "General," so it fell to Craft to be "Colonel," a name that stuck and was in her NY Times death notice.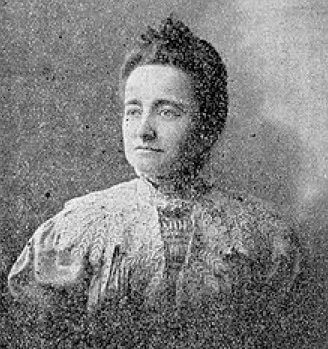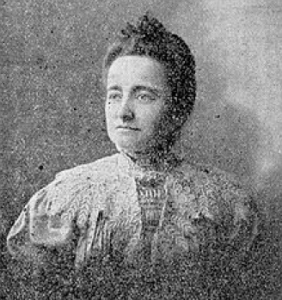 As a true militant in the British campaign 1905-1911, Freeman used her militant reputation to garner press attention and soon learned that she had to tone it down in the U.S. She said that such tactics were not necessary here because American men were "gentlemen." The truth is that in England they were trying to pressure the leadership in the government, while in the U.S. they were convincing the public, especially male voters, of their Cause. In the Washington hike, EF was given the rank of "Captain" but it didn't stick the way Ida's "Colonel" did.
In the December 1912 hike, the Colonel was remarkably good at organizing the details. She provisioned her troops with a Suffrage yellow backpacks filled with literature to hand out and a trail mix of "raisins, peanuts and chocolate." (Presumably, M&M's had to wait for the Great War to be included in the mix.) In fact, Craft was in charge of the commissary, something that warms my belly; apparently she loved her food in spite of her abstemious nature. They also chose their target: Albany, the capital of NY, and the governor who was about to be sworn in January 1st, making it a great time to get publicity during the news slump around the holidays.
Wait a minute! Who goes off on a hike between December 16th and January 1? In my experience, those who would rather be with their pals than home for the holidays with family or home alone. Ida Craft seems to me to be in that category. It was a much-publicized fact that Rosalie Jones' mother and sister were anti-suffrage and quite disapproving of these unladylike hikes in the countryside. 'Sorry, I'll be missing Christmas at the family mansion on Long Island!' It turns out that a lot of their "army" bailed out too, leaving just four stalwarts by the time the got to Albany.
As long as we are documenting female footnotes in history, it's worth mentioning the third recruit named to the hike: "Surgeon General" Lavinia Dock, or "Doc" as she was called. Lavinia Dock was a graduate of nursing school and worked at the Henry St. Settlement House started by Lillian Wald in 1893 (and still going). She became superintendent of nursing at Bellevue Hospital in NYC, then at John Hopkins School for Nursing and published several nursing textbooks. A good person to have on an expedition!
It's not clear what Ida Craft did before Gen. Jones got her in the papers but she was clearly a committed suffrage worker. Born in 1861 in Brooklyn, she grew up in Westchester, and at the time of the Albany hike, she would have been 51, in her prime, as she proved to the on-looking reporters by scaling a fence in her path. Not to mention walking 200 miles.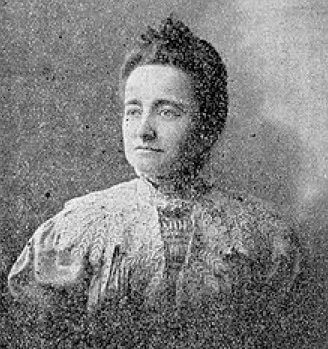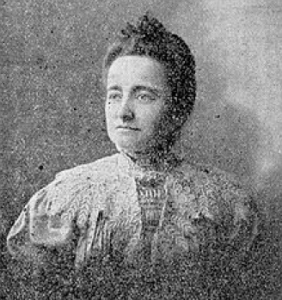 In a matter of weeks, Gen. Jones and Colonel Craft would be on a much more ambitious pilgrimage, to Washington DC to join other suffragists in upstaging the inauguration of incoming President Woodrow Wilson, which was in March. Elisabeth Freeman signed on as the official speaker, driver of the literature wagon, and wearing the uniform of a gypsy. (Apparently, gypsies trailed along on pilgrimages, a fact that has been lost to more modern audiences. However, my mother mentioned that she kept her ability to read palms in gypsy tradition.)
When the weary band of suffrage hikers finally made it to the outskirts of DC, it seemed that most of the rest of the suffrage ranks had forgotten them. A newspaper story with the headline "Frosty Welcome From National Suffrage Leaders" reported, "Colonel Craft believes in the rewards of martyrdom after death and like General Jones, she took her snubbing and said nothing." On the other hand, "Captain Elisabeth Freeman, who has been hardened by nose feeding in Holloway Gaol, regarded it all with a white face and weeping eyes." Always did wear her heart on her sleeve! (From Feb. 28, 1913 Brooklyn Daily Eagle where my grandfather John Freeman was a typesetter)
Later the same year, Ida Craft teamed up with EF and Vera Wentworth and Elsie McKenzie, both veterans of the British militant campaign, to hike from NYC to Boston to publicize the Woman's Journal, the oldest suffrage publication in the U.S. founded by Lucy Stone. At a time when anti-suffragists were trying to cast women as too delicate for political life, such physical endurance had to count for something. This was not a mere 10,000 steps a day!
Craft was President of Kings Co. chapter of the NYS Woman Suffrage Association for years and was a frequent speaker, once addressing a meeting of 23 clubs of the Interurban Association. In 1914 she embarked on a cross country campaign with Rosalie Jones, ending up in Billings MT. Ida Craft was a speaker at the National Suffrage Association meeting in Nevada in July 1914, again with Rosalie. In 1915 Craft held a suffrage school in Charleston for the Equal Suffrage League and also organized new suffrage groups in Kentucky. She was President of the Stuyvesant – Bushwick Political Equality League for a time. And, she sold suffrage postcards, one of which I might just have.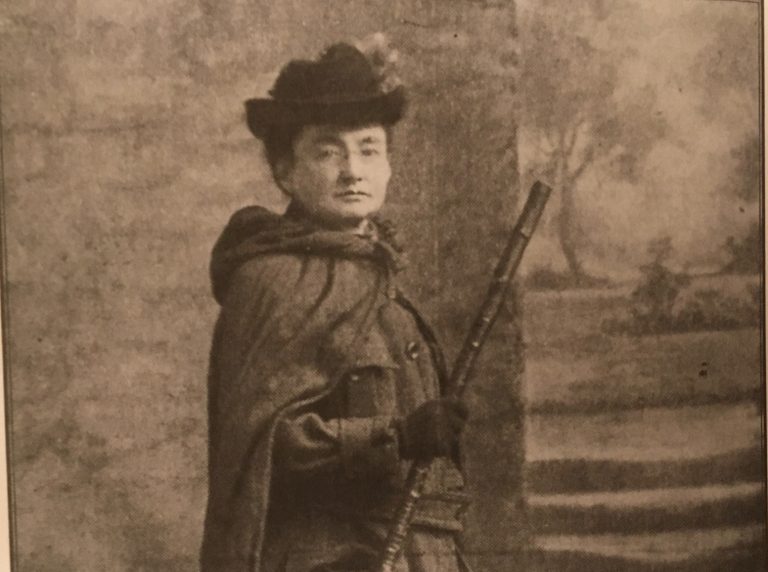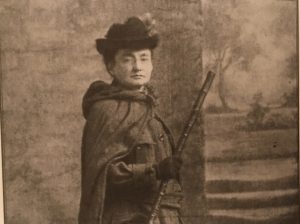 Attributed to Craft: "When I recall the early days of this suffrage fight when a few of us got together, knowing that all kinds of odds were against us and compared them with the days at Atlantic City (convention), with all political parties for us, the President of the United States addressing our meeting and thousands of the best women in the country pledging themselves to work for the Cause until it is won, it makes me feel that we are really on the last turn of the long road. And I'm not going to forget either that we voted to work hard for a Federal Amendment as well as to continue our State campaigns."
And although the record runs cold, Ida Craft probably continued to be the go-to person when you wanted to get something done. She died in 1947 at the ripe old age of 86 after a life of work for the Cause.
Glad to know about you, Colonel.
Further reading:
March of the Suffragettes: Rosalie Gardiner Jones and the March for Voting Rights by Zachary Michael Jack 2019. A YA account of the Albany Hike in 1912.
Biographical Database of NAWSA Suffragists, 1890-1920 Biography of Ida A. Craft 1861-1947 Rhianna O'Donnell